The trends and challenges of digital transformation in the tourism and leisure sector
Digital technology has had a major impact on consumption patterns across many sectors, making consumers more autonomous and demanding than ever.
In this article, we'll focus on the trends and challenges of digital transformation in the tourism and leisure sector.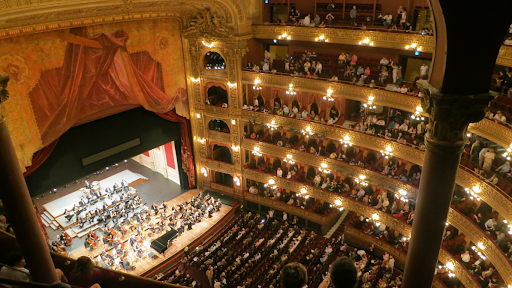 Why is digital transformation important in the tourism and leisure sector?
When we talk about the "tourism and leisure" sector, this can involve everything from travel bookings to ticketing and reservations for theater, sports and theme parks.

Each of these examples shares similar trends and challenges!

Speaking of travel, 79% of tourists plan their trip online, and more than half book their stay online.

Online searches and bookings have become the most popular media for consumers, as they meet needs instantly.

For all players in the sector, it is therefore essential to adapt their offers by optimizing digital customer journeys on mobile, desktop and tablet devices.

It's the hyper-connected, hyper-comparative consumer who now has the power to easily choose almost every aspect of his or her experience; destination, accommodation, transport and/or activities.

This phenomenon is forcing industry players to question their strategies, actions and tools, and to put customer needs at the heart of any customer acquisition and loyalty strategy.

Apart from being almost an obligation in order to remain competitive today, digital transformation offers the opportunity to :

Develop your company's reputation

Broadening the base of audiences reached

Enhance your offering

Develop potential sources of revenue
The following trends reveal the current means of achieving these ends:
Digital trends in the tourism and leisure sector
A digitized multi-channel customer experience
Tools such as mobile apps, websites and chatbots make it possible to interact effectively with customers, and offer personalized, always-available multi-channel service.

Digital platforms can manage every stage of the customer journey:

Booking

The transaction

Preparing your trip or experience

How it works

Feedback

Follow-up

By making it easy for customers to be tracked at every stage of their journey, the customer experience becomes more fluid, personalized and reliable.

Online bookings exceed expectations
Mobile applications have become the norm for quickly making reservations, accessing loyalty programs, or other services such as :

Expense statements

A diary

Suggestions

Check-in

Real-time information

Last-minute changes

Planning complex itineraries

Data-driven decision-making
Industry players are able to collect a huge amount of data, enabling them to improve their pricing models and sales strategies.

Every step of the digital customer journey enables data to be collected to make more relevant decisions, better understand competitors, and improve the customer experience.

Data not only makes it possible to multiply pricing options and offer a wider choice (which translates into better fill rates), but also to increase sales by offering the possibility of examining a customer's history to find out exactly which services are most likely to interest them, and highlight them at the right time.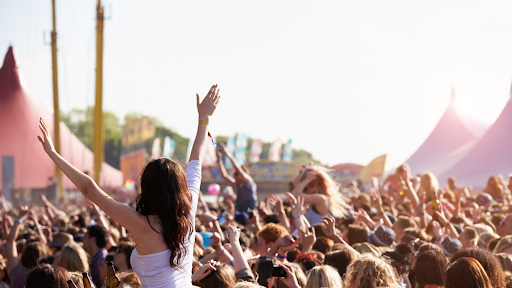 Virtual tours
The "virtual tour" encompasses the real and virtual forms of a museum, play or sporting event, for example.

Since the launch of the first museum websites in 1995, virtual tours have been developing to make cultural activities increasingly accessible.

Today, some of these devices are :

Website exhibition

The 360° self-guided tour

The video tour

A fully digital virtual reality tour

The challenges of digital transformation in the tourism sector 
Increased competitive intensity
In the tourism sector, competition is intensifying, with innovative new players as well as traditional ones (Expedia, sncf-connect.com) taking advantage of the latest technologies.

These players are capturing increasing market share at the expense of traditional travel agencies and tour operators, who must be more creative to offer competitive advantages such as :
Exclusive access

Special relationships with service providers

Pricing

Understanding the digital needs of target audiences
Each digital pathway needs to anticipate the type of audience it is aimed at, in order to meet their needs as effectively as possible.

Here are a few examples of the methods to be taken into account:

Points of contact

Jet lag

Online payments compatible with visitors from outside France

Tours in several languages

Target's interests and knowledge levels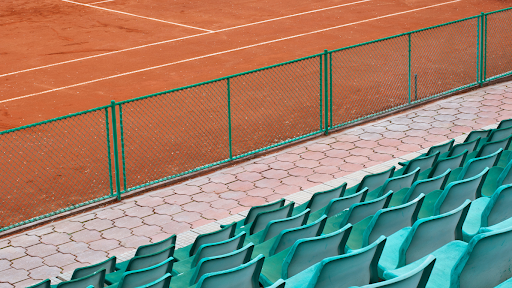 Evaluating the overall budget from creation to digital path management
There are several types of costs to consider when it comes to creating and managing digital customer journeys:

Digitization

Broadcasting

Communication

Management

The budget involved depends on the technology and whether the company chooses to use service providers or orchestrate everything in-house.

Accessibility
According to the World Health Organization (WHO), 15% of the world's population suffers from some form of physical disability that has an impact on the way they interact with digital devices.

These visual and auditory needs must be taken into account to guarantee a positive user experience for anyone using a website or mobile application.
Data security and confidentiality
With the digitization of processes, the collection and storage of customer data becomes crucial.

Companies must implement robust security measures to protect sensitive data against cyber attacks and confidentiality breaches, especially when there are tens of thousands of customer data stored for sporting events or concerts!

The existence of bugs in customer paths
In a sector marked by so much competition and ultra-demanding consumers, every interruption in the customer journey has an impact both on sales and on the brand's image with customers and partners.
When it comes to ticketing for very popular events, for example, it's particularly important to carry out load tests to ensure that online reservations can handle a high volume of traffic.
In addition to load tests, the implementation of non-regression testing is becoming an essential practice for preventing unexpected system regression and guaranteeing an optimal user experience.
Mr Suricate - QA testing for players in the tourism sector
To succeed in the digital age as a business in the tourism and leisure sector, it's essential to ensure that user journeys meet the requirements of modern consumers.

The no-code SaaS solution Mr Suricate solution covers a wide range of automated tests in order to control your testing and provide your users with the best possible experience.

Take control of your applications and detect bugs in real time on your websites, applications and APIs by reproducing your user paths at regular intervals.