For traditional retailers in the retail sector, competition from new online retailers has intensified, forcing them to adapt and focus on creating better customer experiences by leveraging the latest technologies.
This new way of thinking and working has led many retailers to embark on a digital transformation in order to stay relevant, agile and competitive.
In this article, we'll take an in-depth look at the digital trends and challenges facing the retail industry.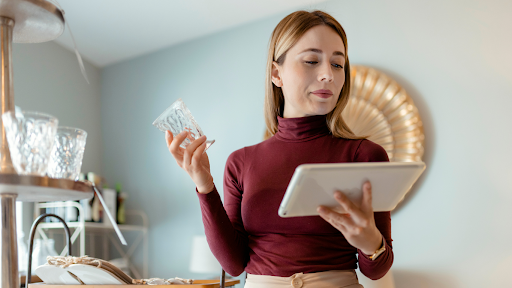 What role will digitalization play in the retail sector in 2023?
Retail is the economic sector most closely linked to consumption in that it provides goods and services to the final consumer, bringing together companies, merchants, products and consumers.
Since retail is entirely dependent on the end consumer and consumer habits have changed so much in recent years, especially since the health crisis, meeting their new technology expectations is necessary to succeed in the retail industry in 2023 and beyond.
Digital trends in retail
The omnichannel/hybrid customer journey
There are many businesses that have managed to digitalize part of their business to survive by making their products more accessible while keeping their physical store, which humanizes and reassures their customers.
Some common examples of omnichannel retail experiences that are becoming the norm:
Click and collect options to make shopping more convenient
Elegant and intuitive websites and mobile applications
Easily reachable online customer services - often thanks to AI and chatbots
Today's consumers want the choice to shop online, in-store or on mobile with a consistent and enjoyable shopping experience across all channels.
Customized offers
A personalized shopping experience translates into product offers and recommendations based on each customer's preferences and shopping habits.  
For example, a customer who often buys hiking boots might receive product recommendations related to that category. 
Essentially, personalization in retail allows for more accurate prediction of consumer behavior to use this valuable information to its full potential. 
Of course, personalization is only possible with accurate consumer data. That means understanding how to leverage the right digital tools to show the right products to the right person at the right time.
The rapid evolution of social commerce
Social commerce sales are expected to grow by more than 20 percent over the next three years to $107.17 billion by 2025.
TikTok has contributed significantly to the growth of social commerce, with Generation Z users being a major driver of this growth. 
By 2023, there will be an estimated 10 million additional social shoppers on the platform with the addition of TikTok Shopping, which allows retailers and designers to showcase and sell products for the TikTok community to discover and purchase directly via a full in-app experience. 
Mobile commerce ("MCommerce")
Mobile commerce volume is expected to reach $620.97 billion by 2024. This means that nearly half (42.9%) of all online purchases will be made via a mobile device. 
Therefore, retailers must pay attention to the mobile shopping process on their websites to ensure an exceptional customer experience and reduce shopping cart abandonment in the process.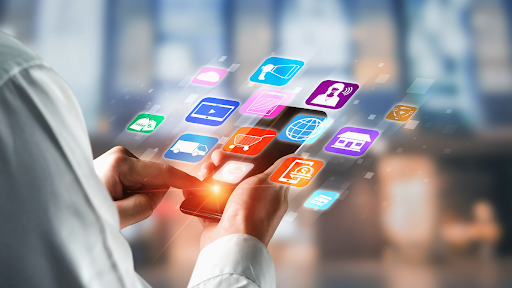 Digital challenges in the retail sector
Data security
Ensuring consumer data and privacy is a top priority for retailers in 2023.
This digital challenge in the retail sector is attributed to cyberattacks, with the retail sector being a priority target, as well as concerns about how consumer data is collected and used by social media platforms and websites.
Other factors, such as consumer awareness of how their data is collected and used, as well as the need for companies to provide better options for consumers through accurate data, come into play.
When it comes to data privacy, the key issue is to acquire consumer data while maintaining trust.
Accessibility of digital customer paths 
Approximately 1 billion people have some form of physical disability that impacts the way they interact with digital devices.
Accessibility is critical for retailers who want to ensure that their digital user journeys are inclusive and considerate of everyone's needs.
Customer loyalty
With so much competition in the retail industry, building customer loyalty is a top priority for retailers.
This brings us back to personalization! (and applies to the real world as well as to e-commerce).
Customer loyalty is most prevalent where unique and personalized shopping experiences are created.
Even if e-commerce doesn't require a sales staff, it's still important to allow for social interaction and a one-on-one experience so they don't feel like just another number and are more likely to return (and/or leave positive reviews to reassure future customers).
Ensure smooth and bug-free digital customer journeys
With so many omnichannel customer journeys in the retail industry today, the risk of bugs and technical problems is a major issue for retailers.
Any interruption in the buying process can deter potential customers from making a purchase and cause them to abandon their shopping cart. 
Bugs and technical errors also damage the brand's reputation, as dissatisfied customers tend to get frustrated (and talk about it).
Therefore, retailers need to perform QA testing to ensure that their shopping journeys are smooth and free of technical errors. 
Mr Suricate - QA testing for retailers in the retail sector
To succeed in the digital age as a retailer, it is essential to ensure that digital customer journeys meet the demands of modern consumers.
The no-code SaaS solution Mr Suricate solution covers a wide range of automated tests in order to control your testing and provide your users with the best possible experience.
Take control of your applications and detect bugs in real time on your websites, mobile apps and APIs by reproducing your user paths at regular intervals.