6 questions to ask your automated test provider before you buy
When considering the purchase of an automated testing solution, it's essential to ask suppliers the right questions to assess whether the tool meets your specific needs and integrates effectively into your current development process.
There are several optionson the market, each with its own advantages and disadvantages that need to be considered, but you should also take into account the answers that come directly from each supplier in question to avoid unpleasant surprises.
In this article, we explore six questions to ask before making a decision to select an automated testing provider with confidence.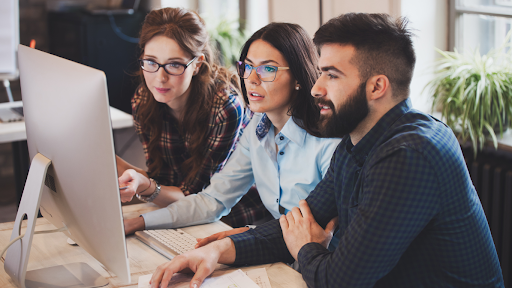 1. How long does it take to learn how to use the tool?
The time needed to master the tool must be taken into account first, because the most sophisticated tool in the world is largely useless if you can't use its features effectively.

What's more, not all QA teams have the technical skills needed to use highly technical tools, nor the time required to carry out the lengthy training courses that accompany them.

However, even the simplest and most intuitive tools require a certain amount of time to learn, so it's also important to ask the supplier if they provide detailed documentation, tutorials or training to make it easier for your team to learn.

Of course, a short learning curve is a competitive advantage, enabling your team to start using the tool quickly and maximize its "out of the box" potential.
This is where No Code tools shine, thanks to rapid test creation with no need to call on your developers, and no infrastructure/architecture to manage on the client side.

2. How does it fit in with the other tools we already use?
Ease of integration is another essential variable to consider when choosing an automated testing tool, so you don't have to modify your entire processes.

You need a tool that adapts to your development workflow (rather than the other way around).

For example, the ability to integrate with your version management systems, bug tracking tools and CI/CD platforms will avoid many obstacles and facilitate collaboration between different teams, while optimizing the overall efficiency of your development process.
3. How does your solution manage the updating and evolution of tests?
Software and websites are constantly evolving, requiring an agile testing tool that adapts to changes in the software or website under test.
Ask your supplier if the tool has features that make it easy to manage changes and updates, such as versioning mechanisms and the ability to quickly adjust test scripts.
4. Are there any features for easy maintenance of test scripts?
Every tool on the market offers several ways of analyzing the KPIs linked to the maintenance of your test scripts, such as :
Automatic script registration

Detailed report generation

Error management

On the other hand, a customizable dashboard (by brand, country, environment, device...) for tailored reporting should be a basic requirement to simplify your testing processes by adapting the solution to your top priorities.

5. What level of customer support?
We've already talked about the importance of having learning resources so that your QA team is self-sufficient from the outset (or almost), but see if there's any support offered by the supplier that goes beyond educational documentation.

Ask for more information about the level of human support available to help your team get to grips with the automated testing solution.

For example, does the supplier offer you a dedicated customer relations manager whom you could consider a full member of your QA team?

Is there any way of incorporating it into your sprints? There is...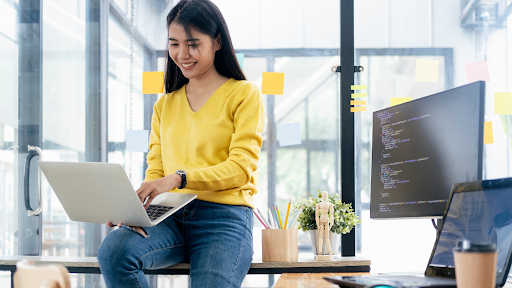 6. What are your prices and how are they structured?
There are several types of automated testing tools (commercial, open-source, and 100% customized), but in this article, we refer to commercial no-code tools such as Mr SuricateAgilitest, Cerberus testing, Alfred monitoring, etc.

As you can see from the questions above, the automated testing solution to choose is the one that suits your needs and capabilities at every level, and price is one of them!

When it comes to rates, the most advantageous structure is the one that is flexible and adapts to your level of use.

Ask whether the rates offered by the test provider can be modified according to the size of your company or the number of users, to make it as affordable as possible.

You can also ask the following questions about the price:

Is there a minimum commitment period?
Sometimes, test providers will offer you a free estimate to calculate your ROI, so that you can understand how profitable your automated tests will be thanks to their tool.
Mr Suricate | French leader in no-code automated testing
The SaaS no-code Mr Suricate solution covers a wide range of automated tests, so you can control your acceptance testing and offer your users the best possible experience.

Take control of your applications and detect bugs in real time on your websites, applications and APIs by reproducing your user journeys at regular intervals.

If you have any questions 😉 we'd be delighted to discuss them live and show you how our no-code tool can meet your needs!