How Mr Suricate helped Intersport reduce testing time and bug rates
For almost 100 years, Intersport's mission has been to make sport more accessible by offering a wide range of sporting goods as well as services such as rental and maintenance. 
To meet the demands of today's consumers, Intersport provides several digital resources on Intersport.fr and Intersport-rent.fr such as :
An e-commerce store

Online catalogs

Online equipment rental

A virtual queue

E-gift cards

A size guide
However, all these tools are of course accompanied by new releases and the risk of bugs.
For a company with so much traffic and a strong brand image to protect, every anomaly can have major consequences.
As a result, testing has always been a priority for Intersport's development teams, but in the early days, functional testing was manual.
To save time and reduce the risk of human error, Intersport decided to opt for an automated testing solution to ensure that its releases met a set of quality criteria.
Why did Intersport choose Mr Suricate ?
According to Grégory Lafont, Web Operations Manager at Intersport, Mr Suricate was an obvious choice for Intersport for 3 main reasons: 
1. Ease of use
Thanks to the no-code Mr Suricatetool, it's extremely easy to create one scenario at a time: 
In the intuitive tool.
Through experienced Mr Suricate always available and dynamic.
2. Optimized scenario maintenance
One of the main problems encountered in automated testing is scenario maintenance. 
This time-consuming part of automated testing can have a negative impact on test quality and usability, and a solution for this was a very important criterion for Intersport.
Success managers at Mr Suricate success managers are experts in testing and their solution, and are able to support and challenge them in scenario maintenance, always aiming to maximize tests, by adding performance and end-to-end path concepts, for example.
Mr Suricate challenge Intersport teams on the relevance of existing scenarios; they are advised either to delete a scenario if it is not relevant, or to recreate another one, or to complete and improve it to make it more relevant.
3. Expert, human support
Intersport's Web teams chose to work with a partner rather than a service provider, in order to be able to monitor the progress of their projects more closely.
No matter who accompanies them from home Mr Suricatethe level and quality of exchange are the same every time.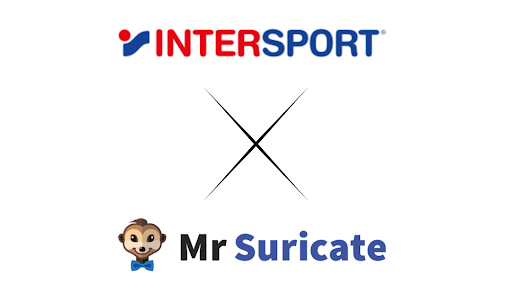 Mr Suricate X Intersport - results
Thanks to this partnership, Intersport has the freedom of knowing that tests which are carried out manually are improved by being reproduced not only by the tool, but also by the testers at Intersport. Mr Suricate in the event of an anomaly, to identify any false positives.
In terms of concrete results, Intersport has achieved : 
A reduction of X 2 to X 3 in the time spent on non-regression tests by automating all the various test books. This improvement in efficiency significantly reduced release delivery times.
A 30% reduction in the bug rate.
A stable and secure customer experience on Intersport.fr and Intersport-rent.fr.
Prevention makes reactivity obsolete
Responsiveness means meeting a need when it arises.
At Mr Suricatethe aim is to identify the potential of a requirement, so as to obliterate weaknesses and anomalies proactively. 
For Intersport, Mr Suricate offers the peace of mind of knowing that finally Mr Suricate is there for production releases. Regardless of the releases since the beginning of the partnership, they always have a high-performance, regression-free tool.
Mr Suricate | French leader in no-code automated testing
The SaaS no-code Mr Suricate solution covers a wide range of automated tests, so you can control your acceptance testing and offer your users the best possible experience.
Take control of your applications and detect bugs in real time on your websites, applications and APIs by reproducing your user journeys at regular intervals.